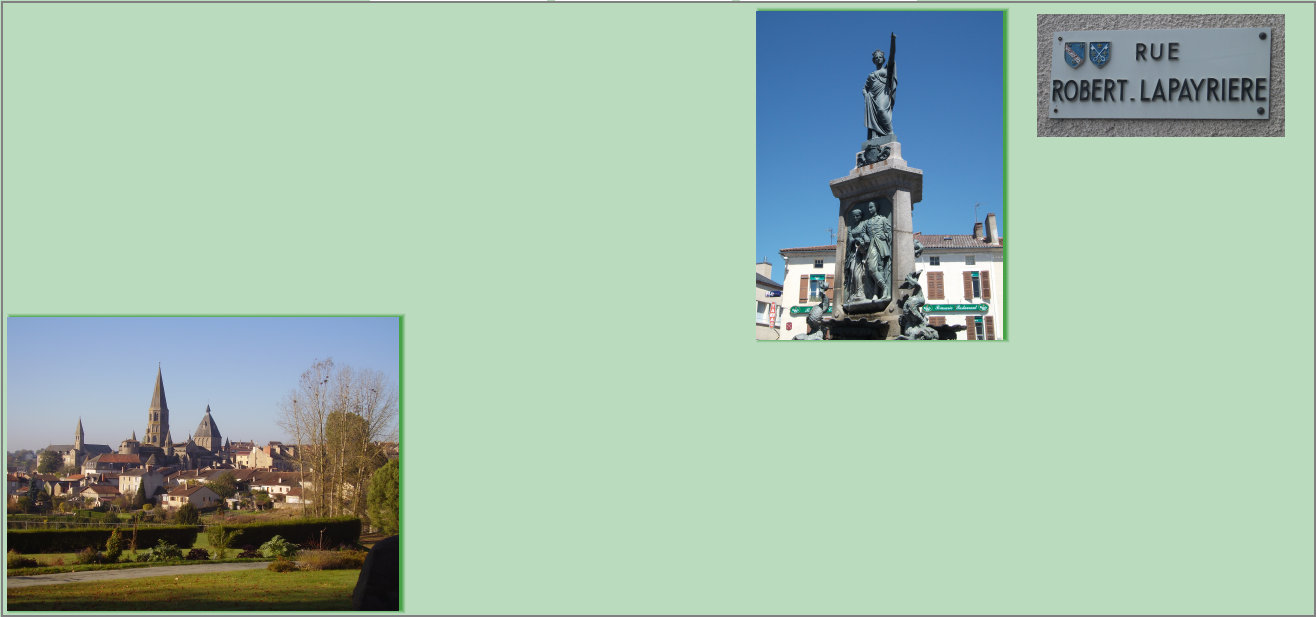 Polly and Colin welcome you to their lovingly renovated town house B&B in the centre of Le Dorat. We are situated just off the Place Charles De Gaulle with its free parking, café bars, restaurants, cinema and park with panoramic views across the lovely Haute Vienne countryside. The town stages many markets, fêtes and festivals throughout the year.
The medieval town of Le Dorat nestles in the rolling countryside of the beautiful Limousin region of France.


We offer 1 double bedded room & 1 room with a double & a single bed, both on the first floor, decorated to a high standard with double-glazing & equipped en suite with spa showers.
Our breakfasts are continental but filling! They include Croissants, French bread, fruit, yoghurts, cereals, fruit juice and of course hot drinks of your choice. We can also offer as an extra, pre booking required, our plat du jour evening dinner with choices for vegetarians available.
The ancient Porte Bergère
Le Dorat seen from the Mairie
Place Charles de Gaulle
Telephone:
Email:
WE ARE OPEN ALL YEAR


0033 555 76 48 94
Bed & Breakfast accommodation in
Le Dorat
Chambres d' Hôte
Le Dorat
As advertised on:
Maison Lapeyrière
Both rooms interconnect with the breakfast dining room where we have TV and music for your enjoyment and complimentary tea and coffee making facilities available all day and free Wi-fi.